December 9, 2014 on 2:07 pm | In
Uncategorized
|
Comments Off
Are we watching Dirty Dancing: Havana Nights now? Everyone seems to think it's the worst, but everyone's been wrong before, so let's not fuck around, let's dive right in.
still shots of cuba
november 1958
snapshot montage + voiceover
katey miller is in the final year of high school, she likes jane austen, does she like anything else?
nope that's all we're getting, character-wise
'and then my parents announced we were moving to cuba'
montage of sexy dancing on the streets, in the clubs, bodies and smiles and grins
then this: DIRTY DANCING: HAVANA NIGHTS
'BASED ON TRUE EVENTS'
do we need the based on true events tag? do we really?
'slamming doors and giving the silent treatment didn't change matters – but it was easier than admitting I was scared'
TRUE DAT TEEN GIRL
they arrive at a fancy hotel, in voiceover we learn that katey doesn't know shit about cuba
then we see some teens smoking by the poolside
they are both gross but that's teens I guess
they make snide remarks about katey as she goes to sit by the pool in her black dress
'she's a regular june cleaver' wtf is that
her sister says 'she's a real brain' but with no real venom or passion
the teen boy with the big pouty lips looks intrigued by her
obv he is planning on using her up and tossing her out when he's done with her b/c he is scum
LOOK AT THIS FUCKING BLOWJOB
he invites her over he says 'pleasure to meet you' in a scummy voice & then says 'your dad works for my dad' b/c power
this film's gonna be all about power
the power of political forces operating on a massive scale, the power of the human spirit
but most of all the power of dance
they are chatting and I hate them
katey and the preppy snide little fuckwits
one of them disses her outfit and then the waiter drops a tray
A FUCKING TRAY
the waiter apologises and the preppy bitch calls him a 'stupid spic' where he can hear
katey is sad and the waiter is sad
she gives the girl a nasty glare and fucks off
katey goes into the hotel to apologise to the waiter kid
he blows her off he is annoyed
but whatevs you know it clearly got to him
now in her hotel room watching weird 1940s home camera footage of her parents ballroom dancing
there's a beautiful moment where we see katey and her dad come to terms over the way she's been acting
which would make more sense if we'd been introduced to them even remotely before this scene
her dad says 'you'll do great here too' and then they do a shithouse dance
and katey's like 'I can't stand on your feet any more' it's fucking weird and awkward
they laugh and it's a little saucy but mostly it's just awkward
now katey's at her new school and all the kids in uniform don't like her because she is new and also sitting in a slightly brighter light than all the others
classic USA classroom layout
probs true to the era, who knows
and the teacher tells her to read out some lines
it sounds like a slice of homer's odyssey, it's something about a group of ppl 'losing themselves in song and dance and pleasure'
her voice is husky as fuck and I'm down with it
the teacher asks 'why does athena want the suitors to keep attacking odysseus' house' and katey's like 'she wants odysseus to find his strength through adversity' and it's basically a very significant thing for a person to say
there is so little sexual chemistry between the students of this stylised 1958 cuban high school it's astounding
the blowjob with pouty lips comes to the classroom after hours
blowjob – you know a lot of girls don't like to let on that they're smart
katey – I know I should've kept quiet
blowjob – no I like that. I like that about you.
the sun shines past him and she nervously smiles and she is afraid, so afraid, of letting her guard down, but she wants to so desperately
he's asking her on a date to the country club on saturday night
and he makes a joke about homer and the iliad and the odyssey and she says yes and she has so much earnestness
the next morning she misses the bus
I think her bitch sister tells the bus driver to leave without her, I'm not sure why, is she just filled with hate?
the sister figure needs some work honestly
so katey's walking through havana
badly lost
BUT OH WAIT
she's just come to a fountain
and there is a dance party happening
the waiter from the other day is boogying with all these peeps on the street
it is legit as fuck but also kinda weird and I don't know what to say about it
he sees her and goes over to her
'you felt a sudden urge for cuban music'
he offers to walk her back to her hotel
walking home it's all getting to know you shit
she hasn't figured out what she wants to do yet
which is a shit thing because I wish she had some definable characteristics
any fucking thing
btw I know it's an aside but the soundtrack is mixed so loud in this film there is music going all the time and it's just dominating, it's amazing anyone in cuba can hear themselves think
the waiter walks katey home and there's a bunch of cops arresting peeps on the street for some reason and she flees, when she gets home her mum is stressed
mum – where've you been?
(ARRESTED YOU BITCH)
katey – just walking home
now she's in the mirror wearing 3/4 pants trying to move cuban style – she's bad and out of time AND YET she has a certain indefinable something (maybe it's the fact that she's been cast as the lead in this hollywood dance film, but I feel she could probably cut a rug if it came down to it)
so now she's practising dancing in the mirror and
javier – Why do you look in the mirror?
katey – I was trying to remember those steps I saw
javier – What does looking have to do with it? Just feel the music.
YEEEEEAAAAH
for some reason the cuban maid is now helping her out with a sexy dress, I don't know why, they have no relationship that I can discern
her troll sister is having a tantrum cause katey's going to the country club with the weird blond blowjob and she's not, I can't read the sister at all, she has anger issues of some colossal scale. I'm placing money, if anyone's willing to take the bet, on Katey and sister having a reconciliation in soft voices in a bedroom scene at the 60 minute mark of the film. Bring it.
Alright now we're off to country club. There are heaps of white kids, they're playing rock and roll, katey's dad is dropping her off and smoking a huge cigar, but also gives her a weird wink like he's her wingman
the teens are dancing to a revved up version of the high school hop. all the bitch girls make snarky remarks DESPITE THE FACT THAT SHE LOOKS SO MUCH LIKE THEM I CAN'T TELL THEM APART
the boss' blowjob son has great slicked hair and he's being polite but also kinda specious. some other teenager is hating on her. later on there's a cover of sam cooke's You Send Me and I'm all about that. I mean how can I argue with that?
one of the skeezy bitches invites katey and blowjob to her house for a mojito party with more snide remarks 'I'm sure I can fix you up a SHIRLEY TEMPLE' (snide wink) which who even the fuck knows, but katey pulls alpha female rank and tells her that she and blowjob are going to a cuban club that teen dancer has told her about.
ANYWAY
we get to the club, this is the watermelon scene from dirty dancing 1, there's all sorts of sexy dancing except I'll level with you, it's missing something from that first scene where Baby encounters the camp staff grinding in Dirty Dancing 1, and what it's missing (I think) is the relaxed sexuality, the weary but earnest pressure of couples working off a busy day being servile for assholes by getting right up close to the one they love and fucking working it, before (presumably) going and having urgent exhausted sex. This scene is better lit, but with way less choreography and less on-the-verge-of-fucking-right-now scenes.
Katey – Look at the way they're feeling the music!
I'm not kidding, that's a line that the screenwriter put in the script that the actress literally said and the director actually filmed and the editor didn't chop out in the final cut. Read it again:
Katey – Look at the way they're feeling the music!
I mean, okay.
Javier is dancing with two girls at the same time, he comes over and immediately he and blowjob have a male stand-off. Frankly, blowjob is pretty polite and respectful, even though Javier is being pretty snarky. Javier asks to dance with Katey, and immediately they start grinding, with Blowjob looking on awkwardly – AS I WOULD DO IN THE SAME SITUATION!
Blowjob gets threatened by a bunch of cubans at the bar, and honestly it's pretty intense. I'm starting to like this fuckwit, and Javier needs to step up his game.
I AM ALL ABOUT THIS MOTHERFUCKER
There's a bit of a show between the two best dancers in the bar, 'when they dance the floor is theirs' – it's nice but everyone is giving it way too much time, what's wrong with everyone just dancing?
Blowjob, having been physically threatened and managing to keep his cool, watches while Javier introduces Katey to his entire family, and then he elegantly excuses them and they head.
Now Blowjob physically assaults her in the car, she slaps him and flees, she runs back into the bar with a torn dress, Javier takes her home
VIA THE BEACH FYI
they're walking barefoot in the sand, making awkward teen talk. They have really fuck all to say to each other. Meanwhile Katey's bitch sister is behind a tree or something and watches them eye-fuck each other.
Look it's not bad, but you can almost hear the director off-camera saying 'BE MORE ATTRACTED TO EACH OTHER' and the actors are giving him blank looks and are like 'how even does one do that'
CAMERA CUT TO THE HOTEL FOYER
and what
what
it is patrick swayze
for some reason
it is literally patrick swayze, it is really the real him
dancing with some chicks
TO THE SAME MAMBO HE DANCES TO IN DIRTY DANCING 1 AMAZING
(it's called Johnny's Mambo, I know because I spent last week watching Hanna and Lloyd learn it, bless their coordinated feets)
one for the fans I guess? What's really frightening about this scene, though, is that we see Johnny Castle, the hero of Dirty Dancing 1 (which takes place in 1963), in Cuba five years earlier (this film takes place in 1958) AND HE IS CLEARLY 25 YEARS OLDER
It's just fucking disturbing. Nothing about this situation is good. I've heard nothing about these films employing time travel as a trope, or any speculative mechanism whereby Swayze could grow YOUNGER in the intervening 5 years, it's not even possible.
doesn't look like he's dancing with jennifer grey, tho, unless things have really gone topsy turvy.
I'm not happy about this scene, guys, I'm just fucking not.
Katey is standing at the corner and Patrick Swayze instructs her to enter the big dance contest. 'I've seen you practising,' he says. When? Where? WHO IS KEEPING TRACK OF WHAT IS HAPPENING IN THIS MOVIE?
Blowjob chases Katey to apologise for climbing all over her in the car. Then he tells her that Javier's been fired b/c bitch sister told on him and how he was seen with Katey.  sister is afraid and confused and gets racist when katey confronts her
sister – he's not like us
katey – There is no us.
This is profound, unless you think about it.
Katey goes to find Javier and his brother the revolutionary gives her shit about how she got him fired. Katey's like 'I know a way he can earn some money'
(she's talking about the dance competition patrick swayze mentioned for the first time 60 seconds ago which we didn't know had a prize until now but whatevs)
Dancing caused these problems, and dancing's gonna get us out of them!
Javier's brother gives her a surprisingly succinct and nice lecture on US/Cuban politics: 'You Americans come to Cuba and pour money into the casinos, into the pockets of the gangsters who run this town, who murder innocent people.'
see now that I think's a pretty fair and accurate depiction of, broadly, a lot of our complicity in world politics this last century.
Katey invites Javier to dance with her at the big dance contest and he sneers at her:
javier – Dance with you?
katey – I'm not that bad. You didn't seem to mind me last night.
javier – I wasn't trying to win a contest.
katey – Weren't you?
SO MUCH SASS I LOVE IT
At Katey's nasty school, she leaves and sees Javier waiting for her. She has the dreamy slow-blinking look of a sexy lizard who knows she's gonna be having sex with a cuban real soon.
REHEARSAL MONTAGE
javier and katey are in some kind of room somewhere, Katey's all like 'you need routine! you need structure!' he's like 'when I dance I have no routine'
he teaches her to make circles with her hips and oh god this is making me appreciate so much how well constructed the Wipeout / Hungry Eyes montage from DD1 is, this one is just not happening for me
katey – your frame is really weak!
javier – better?
katey – I could do without the bruises, thanks.
javier – you could fit another couple between us!
katey – it's not gonna be a crowded room. you gotta sweep across the dancefloor.
javier – okay I can sweeeeeeep
(cut to katey's mum trying to give her a lecture about sex while pimping her out to Blowjob as hard as a mum has ever tried to corner her daughter into doing her husband's boss's son)
javier – it's like dancing with my mother's ironing board! close your eyes.
katey – why?
javier – just do it.
and he grabs her hips and tries to loosen her up
katey – oh god, do you have to be such a guy?
javier – okay, I'll be the girl
and look, watching him dance like a lady is bizarre but kinda hilar
we're watching katey and javier pulling out a whole bunch of moves at a cuban club and he goes to grope her and she pulls away and he grabs another girl and now katey's sad and in the corner AND I DON'T KNOW WHERE THEY ARE OR WHEN THIS IS
have weeks past? is it still 1958?
now we see patrick swayze dancing alone in a ballroom. katey goes in and confesses that she entered the contest but it's not going well.
Hang on, wait, I have a theory: what if patrick swayze is a ghost, like bruce willis or patrick swayze in those films where they are ghosts? that would explain why only katey can see him and why he has NO FUCKING PLACE IN THIS FILM
he's gonna give her an epiphany of some kind; but what kind?
katey – the contest is in two weeks and it's not going well. whenever he pushes, I pull, and I'm being free, and I'm making a circle, and I'm not an ironing board any more, and it's still not working! and now he says 'you're afraid'
patrick – are you?
katey – no.
patrick – too bad.
what
no wait for it
here it comes
patrick – if you can't move through your fear and connect with yourself, there's absolutely no way you're going to connect with your partner. listen to me. I know that it's scary as hell to let another person touch that part of you. but if you do: it's worth it. now forget everything I said and just dance.
…
(i have nothing to say about this line)
now there's another montage, this time of patrick swayze dancing with katey, and then he disappears in a sparkly puff
look no fucking around, I honestly have no real read on what that scene was about. presumably the producers were like HOW'S THE DIRTY DANCING II COMING ALONG and the director was like 'look I keep telling you, it's a different film, it's set in cuba it's about cuba' and the producers were like I SPOKE TO PATRICK SWAYZE'S AGENT, HE'S DOWN TO DO A COUPLE OF SCENES, WRITE HIM A COUPLE OF SCENES, ALSO WE'RE SPENDING MOST OF YOUR BUDGET ON PATRICK SWAYZE'S FEE TO DO THESE SCENES SO YOU'LL HAVE TO CUT THE BUDGET YOU WERE GOING TO SPEND ON MAKING THIS FILM MAKE ANY FUCKING SENSE
katey hustles to javier's house and tells him she's afraid. he grins
and then they're dancing waist deep in the ocean at the beach! of course they fucking are
javier – so the movement has to be fluid… like the water
of course it does bro of course it does
javier – this dance was the dance of slaves. when they danced it was the only time they could feel free. it's a dance about being exactly who you wanna be in that moment. it has to feel, look, as natural as the waves.
they are doing some upright fucking here.
if and when I learn to dance for the big latin ballroom dance competition that's on in a week to save my friend from ruin, I insist on never learning to dance in a studio – I want nothing but unusual exotic locations and epiphanies delivered by lantern-jawed dance instructors
now javier's telling her about his father being taken away by the govt, how he's in charge of his whole family. he has a moment of uncertainty about what he's doing with his life and katey gets really in his face and aggressively tells him NO YOU'RE KEEPING YOUR FAMILY ALIVE THAT'S THE MOST IMPORTANT THING YOU CAN DO
javier – if we could really win this contest, maybe I could bring my family to america with us
THE STAKES LITERALLY COULD NOT BE HIGHER
and now they're watching home videos of her parents dancing, he's commenting on how hot it is. then katey, who is obviously aroused as hell by watching her mum circle around in flickery black and white with her dad, grabs him and they start doing slinky slow moves, face to face with the video projected on them making it look like they have ants crawling all over them
the heat. the sexual tension. it's all… medium temperature.
katey gets home and her dad busts her and she lies to him about where she was and then goes to bed. her sister desperately wants her approval, she apologises to katey, it's an apology scene in the bedroom and it's… 50 mins in, I was 10 mins off.
Oh god now, for no fucking reason, we get Shakira's Hips Don't Lie (no problems with that btw) over the top of Katey, Javier AND HER SISTER all dancing in a line, in a recap of the DD1 Hungry Eyes scene where Baby, Johnny and Penny all dance together. It doesn't make sense. Fuckit I feel like at this point I coulda walked into the director's trailer like a Swayze-ghost and told her/him to free themselves of the spectre of Dirty Dancing, to be your own film, the best film you can be, not this pale shadow
but I know they had no choice, I know that the funding for this film was predicated on it being a film that it's not, in so many ways this project was doomed from the moment they caved and allowed the producers to append DIRTY DANCING to the title (assuming that's what happened), I can't be mad at them. I wish them so much love.
now it's a semi-sexy montage of javier and katey flirting and sexy dancing in a variety of locations, having fun, giggling, and katey and her sister dancing, her dad looking confused, it's costume change after costume change, THIS is what we signed up for
ohhhhh, it only lasted 90 seconds, it was the best 90 seconds of the film, I wish it was still happening rather than whatever's happening now
DINNER SCREENCAP
this is a scene that happened I don't remember what happens in it but I like both their expressions and with this film I'm taking my pleasures where I can get them
WHAT IS GOING ON HERE WHO CARES IT'S GREAT
okay it's the big semi-final dance (only the semi-finals mind you, don't be fooled like I was) and all the white folk are at the ballroom where the competition is happening, and no-one knows that katey is going to be dancing WITH A CUBAN
what's funny tho is that katey has been blackmailing blowjob to pretend to be her boyfriend or else she'll tell everyone that he assaulted her in the car and his petulant sardonic complaining has been one of my highlights, the actor is having a ball making every line drip with contempt and I love it I love him
so now they're there and her parents think she's dating blowjob and dancing with him and aaaaahhhh hilar
so now the music starts and – wait a minute! there's katey and javier dancing, it's totally sexy and absolutely beyond the pale. katey's parents are upset, their boss are scandalised, blowjob raises one eyebrow, impressed despite himself
I AM ALL ABOUT THIS SCENE
IF KATEY DOESN'T WANT HIM I WILL DATE BLOWJOB MYSELF
katey and javier literally start making out on the dancefloor, it is kinda golden
also I should point out that the old couple sitting next to me on this plane keep turning to each other, smiling, talking about where they might like to spend summer and then every so often reaching out and squeezing each other's hands. this flight is good news for everyone.
katey's parents are upset, her mum says some quite reasonable things about how maybe katey shouldn't have lied to them so comprehensively, and then drops in a slightly racist line as well because she's mean and full of hate
mum – what's wrong with james, I thought you liked him?
katey – no YOU liked him, because he fits into your perfect country club world
mum – there's nothing wrong with that world
the argument escalates and her mum slaps her and it's a hell of a slap, honestly I think they went a bit overboard with the SFX, anything that impacted katey with so much noise would certainly have killed her
her mum hates her so much
we get a scene where mum and dad reflect on their own frustrated passions as ex-dancers and I don't give a shit
katey wakes up and javier is there reading, she tells him that she is not going to college if it means leaving him, he doesn't want her to give up her dreams for him, she's like 'but I have new dreams now' and it's perky and cute but also, fucking hell, teens
her family reconcile with her, no consequences, whatevs, she's allowed to dance in the finals, her mum thinks she's a good dancer, I aren't give a fuck about them, katey's family is the most boring part of this film
javier meets katey's parents STILL BORED SKIPPING IT
okay now they're at the big final dance ballroom I think, the announcer says 'tonight the winning couple will win $5000 and tickets to america', the first couple start dancing, katey and javier and getting psyched out by the competition
but now they get into their own dance and, look, here I can't really fault the choreography, it's not earth-shattering but fuckit it's the grand final dance competition in a dance film, this is why we're here, however hard we all worked as viewers to get to this point, this is really it. and was it worth it? well I mean it's okay.
except the cuban waiters start shooting guns THE REVOLUTION IS HAPPENING – javier saves a waiter from being shot by a US military and then flees the restaurant – revolution on the streets, crowd scenes, this is where the film-makers get to show off how many extras they could afford
THIS MANY
this revolution primarily involves people jumping up and down. sometimes they are cheering but the vast majority are simply bouncing up and down on the spot. I mean true confession I've never been in a revolution situation and maybe the majority of social struggle takes place through the medium of bouncing up and down, but it feels to me like these were the scenes they left til the very last minute to film and had no real investment in
still tho, bouncing
back at the hotel, katey and javier embrace, she hugs him like crazy. I'm actually really struck by her hugging – I'm not sure about the chemistry, but fuck this girl looks like she means it when she hugs you
Javier and Katey have unexpected sex on the beach (HOW DID THEY GET TO THE BEACH? WHAT IS HAPPENING? I need to give up asking these questions)
k they wake up next morning after having fucked all night on the beach IN THE MIDDLE OF A REVOLUTION (leave it david just leave it)
javier – we didn't win the contest
katey – no. but the consolation prize was pretty good
(the joke here is that first they didn't win a competition but then they had sex)
now katey's shitty because the revolution has happened javier doesn't want to leave cuba any more.
I don't feel a lot of sympathy for this extremely wealthy girl in this reasonable situation. katey has to leave. javier has to stay. this seems legit to me. her mum comes in to comfort her and I already hate her NO WAIT IT'S WORSE THAN I THOUGHT:
mum – give me that comb, let me comb your hair. when you were little, you used to hide under the bed when I came in to comb out the knots. now you have a choice: you can hide under the bed…
katey – …or I can comb out the knots.
THIS FUCKEN DIALOGUE
she comes to say goodbye to javier with amazing hair and lighting.
katey – I'm gonna miss you
javier – I'm gonna miss you
katey – I am… taking you with me
javier – I am… keeping you here (hand on heart)
WILL THEY DANCE? WILL THEY DANCE? Will there play a latin reworking of 'I've Had The Time Of My Life'? Yes yes yes yes yes yes yes
And now a sudden unexpected voiceover:
katey – Javier once said that dancing is about being exactly who you are in that moment. Dancing with Javier I realised I was becoming exactly the woman I wanted to be.
(the fuck does that even MEAN?)
katey – We didn't win the contest. But we did win something even more important.
(what???????????)
katey – On my final night in Havana, we were king and queen of the local nightclub
CUE FINAL DANCE SEQUENCE IN WELL LIT, EXTREMELY CLEAN GRIMY NIGHTCLUB
katey – We didn't know when we would see each other again, but we knew… that this wasn't our last dance.
And, roll credits. The End.
WAIT WHAT HAPPENED TO BLOWJOB? WRAP UP THAT STORYLINE, YOU MOTHERFUCKERS
WHAT ABOUT THIS FUCKING GUY
okay so what have we learned? what has this fim TAUGHT us?
1. we learned about the cuban revolution. after seeing Havana Nights, I can confidently tell you that the cuban revolution happened.
2. when two people from different worlds fall for one another, nothing can keep them from each other except their families' expectations, social mores and logistics
3. There Is No Us
4. there are some things patrick swayze can't fix
5. the old lady next to me just got up to go to the bathroom and when she returned to her seat she took her husband's face in both hands and kissed him on the mouth, I adore them so much
6. I will forgive a movie basically any amount of shit if it just gives me 90 seconds of shakira's hips don't lie
OH BABY WHEN YOU TALK LIKE THAT
YOU KNOW YOU GOT ME HYPNOTISED
SO BE WISE
AND KEEP ON
MAKING THOSE SIGNS WITH YOUR BODY
I'M ON TONIGHT YOU KNOW MY HIPS DON'T LIE AND I'M STARTING TO FEEL IT'S RIGHT
THE ATTRACTION
THE TENSION
DON'T YOU KNOW BABY THIS IS PERFECTION
September 19, 2014 on 2:54 pm | In
Uncategorized
|
Comments Off
So as of this week, I've arrived in the UK with Muttley, Nikki, Nathan and Rachel, to kick off the final development for Boho's Best Festival Ever, coming up at Battersea Arts Centre and the London Science Museum in a couple of months.
At the moment, though, I want to talk about the new Finnigan and Brother double-single: Hey Kid 606 Remix This / Roadkill.
 image by zoya patel
Over winter, Chris and I got together and wrote two new tracks, and through the kindness of his heart, we managed to swing Reuben Ingall (Mr D. DJ Joke himself) as producer. We put together a double-single, available for free/what-have-you on the Bandcamps.
For Roadkill, we collaborated with Bec Taylor of Canberra's premier sex-pop quartet Fun Machine. Bec came on board to add percussion and vocals, but also worked pretty closely with us to develop the song from our initial sketch into what you hear on the single. It was a really lovely collaboration, partly because Bec is just heaps lovely, and partly because she helped draw us into a way more pop / rock sound than we've ever had before. The result – well, ABC radio presenter Alex Sloan described it as 'erotic', which, maybe you should make up your own mind.
 me and bec – image by reuben
(also before you do anything else, Bec's new outfit Glitoris is playing in Canberra this month and you have to check them out, because holy shit)
The other track is entitled Hey Kid 606 Remix This, which is partly between an homage to Mr 606, but maybe more than anything it's a love song about state surveillance, cryptocurrencies, online misogyny, Facebook memorial pages, RFID cat flaps, e-cigarettes and the Hottest 100.
Shane Parsons directed the Hey Kid 606 video, which is a one-take walk through Civic just after midnight on a Thursday, from Mooseheads to Academy. Which, for anyone in the wider world, is a fairly iconic Cancerra walk. Also featuring a cameo from F&B collaborators Nick Delatovic and Amelia Filmer-Sankey, bless their lovely hearts.
Also I cannot help but quoting Mess and Noise's write-up about the single, where they try to pinpoint our influences: 'Finnigan and Brother are a Canberra duo that don't really sound like anyone else.'
You can grab the music for any price on our Bandcamp – or listen to it for free – go on it can't hurt.
 chris playing the guitars – image by reuben
If you're curious, I thought I'd share a few lines from Hey Kid 606 Remix This:
'hey uh, so I'm thinking about getting together with someone, but I'm not really sure if a committed romance is right for me. what do you think are the crucial ingredients for a good relationship?'

I think, uh, you should never go into a relationship without being prepared for it to end
plan the break up before you hook up
and be prepared to end it well
with respect, kindness and honesty

I think you need to know yourself
know what you need sexually, emotionally
and to be able to communicate that to a partner

I think you need a shared sense of humour
you need to be able to laugh at yourself
esp in a bedroom setting

you need a bit of money
for luxuries, trinkets
you know, to show each other a good time

online dating may seem a little artificial
but making a dating profile prompts you to think about your best qualities
and challenges you to put them up front

it's important to be with someone you can trust under pressure
and for that reason it's great to get to know someone in a challenging setting
like on a mountaineering course
or backpacking somewhere remote

you need to cultivate a sense of sexual ruthlessness
I know it's counter-intuitive but
there's nothing hotter than being able to trust each other enough to be sexually selfish
to take what you need from them and trust that they'll do the same from you

sometimes you just need to get smashed together
trip acid and listen to bieber records
September 1, 2014 on 9:13 am | In
Uncategorized
|
Comments Off
So this weekend last, in Brisbane for the Queensland Poetry Festival. Not as a poet, though I'd love to claim it, but as one third of pop-culture haranguing trio Teen Makeouts, for an event entitled Teen Makeouts Hates Poetry.
Teen Makeouts consists of Hadley and Jess Bellamy and me writing long rambling screeds about various Disney films, ruined child stars, trashy club music for 11 year olds, and so on. I told a version of our origin story to Tessa Rose in an interview for the QPF blog:
I wrote a blurb for a spoken word event at the 2011 You Are Here festival featuring me, Hadley and Ira Gamerman, in which I promised we would explore the history of Disney Studios and the culture of animation it had produced. Hadley wrote a new Disney-related piece about the Shakespearian origins of the Lion King, but neither Ira or I bothered to write anything new, nor did we even try. Hads was insufferably smug about the whole thing, so it seemed wise to give him just enough rope by doing the whole thing again, but for real, and with Jess instead of Ira, because Jess is the better Ira.
The first real Teen Makeouts performance was Tokyo Tween Knife Brawl in 2012, our triptych of reviews of lesser Disney movies (Selena Gomez in Monte Carlo, Lindsay Lohan in Confessions of a Teenage Drama Queen and not-Lindsay Lohan in Mean Girls 2), which we subsequently published as a FREE-TO-DOWNLOAD digital zine! Whatever that means.
Download Tokyo Tween Knife Brawl.pdf (28mb)
We've performed at the 2012 and 2013 You Are Here festivals in Canberra and the 2013 Bondi Feast festival in Sydney, and this weekend we were charged with ruining a poetry festival. QPF director Sarah Gory knew full well what she was getting, which is presumably why she programmed us for 10pm Saturday night after all the real poets had finished.
(The real poets btw were amazing, highlights included Warsan Shire, Cyril Wong, David Stavenger. Beautiful stuff, honest and gentle and blistering and hilarious and true. So much respect, so many shout outs, all the incredible cats that make beautiful shapes out of their words.)
We were introduced by poet / cabaret star Matt Hetherington, fresh from his turn on The Voice, and then the show kicked off with a powerful rendition of Miley's Wrecking Ball by a young man with a recorder.
image by Cyril Wong
Jess pulled out an extraordinary fist-pumping feminist manifesto celebrating/chastising Amanda Bynes, envisioning a future in which Bynes fought through the mysogynist culture surrounding her films and owned her own wonderful craziness, bringing hope and self-confidence to young women everywhere.
Also this video, jesus.
Hads unfolded a brutal recap of the bleak Oprah-produced reality TV show which follows Lindsay Lohan as she leaves rehab and attempts to get her life and career back on track, and got right into what it is that makes Lindsay such a force of nature, and circled around her pathological relationship with cameras.
My piece started out thusly:
it's dawn
and justin bieber is in prison.

the sun is already burning hot on the concrete
the mournful cry of zebras in the dawn
a lone hippopotamus sounds a low bass note
it's a hot day on the savanna

bieber sits with his head in his hands
there's a scraping sound and a shaft of light pierces the room
footsteps on the concrete floor
and the smell of coffee

scooter braun sits down next to bieber on the hard stone
slides a steaming polystyrene cup over to justin

- this is it, justin.

bieber says nothing

- justin this is it.

(nothing)

- justin they want to give you the squad.

(still nothing)

- the firing squad, justin.

justin looks up, a single lock of blond hair falls over his perfect brow, and in his eyes well a deep agony

- what can I do, scooter?

- nothing, justin. unless…

- unless what? stop dancing around it scooter, what is it?

- justin there's a higher power here who happens to want something which you're in a unique position to provide. read this. they'll get you off free of charge, but it's going to involve work.

- what do they want me to do?

- first of all, to assemble a team.

montage sequence showing the team being assembled
Bieber recruits each of them in some kind of spectacular sequence
Ariana Grande is skiing in the Colorado Rockies and Bieber is waiting for her at the top of a chairlift
5 Seconds of Summer are filming a new clip where they play monks in a medieval monastery which gets attacked by vikings, and Bieber walks in mid-shot just as the director yells action
basically gets all the best and most relevant stars of the last 18 months
gathers them together in an abandoned film studio in hollywood and then finally reveals their mission

a frown creases niall from 1 direction's youthful brow as he adjusts the bright orange material around his torso.

- I don't like this, bieber. why are you making us tape all this plastic explosive to our chests?

- shut up niall from one direction, snaps bieber

- he's right, justin, you need to let us know what this job is. where are we going? what do we need to do?

- alright, taylor, I'll give you the full brief. niall from one direction, keep stuffing your shirt with those nails and ceramic shards. Now, in a few minutes we're going to be getting on a plane to palo alto, california.

- silicon valley…

- that's right, iggy azalea, silicon valley. and do you know who lives in silicon valley? apple. facebook. twitter. microsoft. amazon. yahoo. google. and we're going to be paying each of them a little visit…

okay so I'm not gonna do that
I had this idea I stole from Glyn Roberts about narrating a heist film where the thieves were all popstars
which I've spent most of the last month working on
but a couple of days ago I just decided to throw it out

the concept was, bieber has committed some crime and he's going to get put to death unless he and his team pull off this do or die mission
where they arm up and lead this attack on the headquarters and infrastructure of google and facebook and twitter and apple and so on
bring down the corporations that run the english-speaking web and destroy as much of the internet as they can
basically a group of the world's most famous people breaking the machinery of fame

the notion was that these celebrities were going to destroy celebrity itself
the concept of celebrity
the idea that you could be known outside your network of family and friends and acquaintainces – get rid of it
and there were some philosophical conclusions I was going to draw from that
about the nature of fame, where it comes from, why we're drawn to it etc

and I was all set to do this idea
and it was more or less good to go
but I was not able to stop thinking about this interview from the second justin bieber documentary:

interviewer: have you been in love?

justin: have I – of couse I've been in love. I think being in love is the most powerful thing ever.  it's an extreme feeling… being in love.

interviewer: have you ever had your heart broken?

justin: …yes. yes, definitely. that's, that's, even – I would say that's about even just the same feeling. As much as it is to fall in love – like in that – just that explosiveness, that fire, when you break up from that, if you give them everything, if you break up from that, it's the same type – it's like that clenching feeling, like AHH, like this is my feeling: 'oh I love her so much, ahhh,' but then it's the same feeling when you break up, it's like 'ohhh' like 'this hurts, this hurts so deep', it's just the same emotion, but flipped backwards.
and then from there we went on a very different tack.
It would be a lie to say that we had the audience in the palm of our hands, but I think I can say, some people seemed to really enjoy it. So: worth it, why not?
And the festival is beautiful – huge props to Sarah Gory and Tessa Rose and all the other QPF cats – and I'm grateful to them for having us, and for Fortitude Valley for filling with beautiful drunks as soon as we spilled into the night, and to poets and popstars and all the other gorgeous wrecked humans under the moon
August 20, 2014 on 8:31 pm | In
Uncategorized
|
Comments Off
an interviewer and a band
int – you guys rehearse a lot?
- nah we have a lot of trouble just all of us getting together, everyone's got jobs, lives, you know
int – are you making money?
- no we're paying to play, when you work it out, with petrol money, all that noise. and, sometimes we don't get paid for gigs even when they promise we will.
- yeah we like to point to rebecca when that happens and say 'our guitarist is pregnant, what are you, not gonna pay us?'
- yeah that doesn't usually work though
int – are you still able to play even though you're pregnant?
- I don't know why that would stop me
- yeah that's a fucking awkward question, dude. you wanna rethink that one?
int – okay I'm sorry. can you talk to us about the carnivorous kangaroos in your community? the rat kangaroos?
- that's just a thing we deal with
int – yeah but I think you'll agree, most bands don't have to deal with that level of animal aggression in and around their rehearsal space.
- it's an australian thing, right? they're fucking scary but they're not evil.
- I think you mean that most people in big cities don't have this problem, yeah? I don't think I encountered roos like this living in canberra
- beasts, I think is the technical term for them
- monsters, yeah
- I mean, it's not unique to australia, though, right? there are communities in alaska and canada – like in british columbia – where they have grizzlies right nearby. and it's the same deal, you drive nails and spikes into window and door frames so they can't get in through your entrances, and you're fucking careful with how you dispose of rubbish.
- and you never step outside the house without a rifle
int – how big do they get?
- they, ah, three metres?
int – three metres, jesus
- yeah they tower over you.
- and they eat anything
- yeah I think they used to be predators mainly, like, hunting diprotodons and so on
- those giant echidnas as big as sheep
- christ, those things
- anyway, they used to hunt more naturally I think, but now they scavenge whatever they can get, which is just about anything
int – do they eat humans?
- nah, they'll fuck you up though if you get in a clincher with them
- lev's aunt squared off with one a little while ago, that was intense
- yeah, my aunt was leaving the house at night and there was one that must've been just under her car, and when she went to open the door it just launched at her, ripped this big chunk from her arm, you can still see, it's a nasty cut
int – what happened?
- well she shot it. she had a rifle on her, she shot it. there's still, you can see the scorch marks on the bottom of the car where the bullet passed by. this is a couple of years ago now.
int – can you talk a little about the music you play? would you describe it as punk?
- I wouldn't describe it as punk, no.
- we do a Clash cover, but that's, just a good pop song, and I don't think we're particularly, you know, we don't thrash around or break our guitars
int – you're pretty intense on stage, though, you'd agree? I've certainly seen you smash equipment in gigs.
- and this is part of the reason we don't get fucking paid when the venues say they'll pay us!
- I blame rebecca, she kicked a hole in that amp in that darlinghurst gig
- I did, yeah. that's not punk, though, I was just pissed off.
int – so you formed in rehab?
- we're still in rehab.
- technically. if we could afford it we'd be in rehab. we're not exactly getting full bed and board and therapy and such.
- but yes, we're still living on-site.
int – so you formed as, what, outreach? were you formed by the rehab clinic?
- actually you know what, they didn't seem that eager to take credit for us at first. but now, you know, they're all about it.
- depends on the day, depends on the gig. sometimes they love us, sometimes they're just like, keep your head down
- I mean it's a fucking risk, isn't it? nine days out of ten we're a great fucking advertisement for the place – 'you don't need to be drug users to play music and be a great band, anyone can do it, addicts can be rock stars' etc, but then when one of us relapses…
- but then what do they expect? we're not, I don't know who's an example of a perfect band, but we're not that. we're not perfect. we're not even very good.
- we're good at music.
- yeah I fucking love our music. but we're not superhuman. we're addicts.
int – is it helpful being in a group of fellow addicts?
- well it'd be harder being on your own in a band full of regular people, sure.
- I don't know, I don't think of it like that. we're not a support group, we're a band. we're friends. we play together because we want to play together, that's all.
- yeah but that's a bit facetious, though, right? because it does affect us, it does make a difference, it's not like we don't think about it. and it's part of what people are interested in about us.
- it makes it fucking grim when someone relapses
int – do you want to talk about what happened to karen?
- no
- no
int – alright, well can you tell us, do you have a message at all? are you trying to get a message out there?
- I don't know, honestly. maybe 'love each other'?
int – seriously?
- seriously, I don't know.
- we could play you a song
- yeah, if there's a message, it's in the music, it's not something we can necessarily write an essay about separate to the songs
int – alright, well, yes please – I got the recorder set up, if you guys want to play a tune.
August 9, 2014 on 9:00 am | In
Uncategorized
|
Comments Off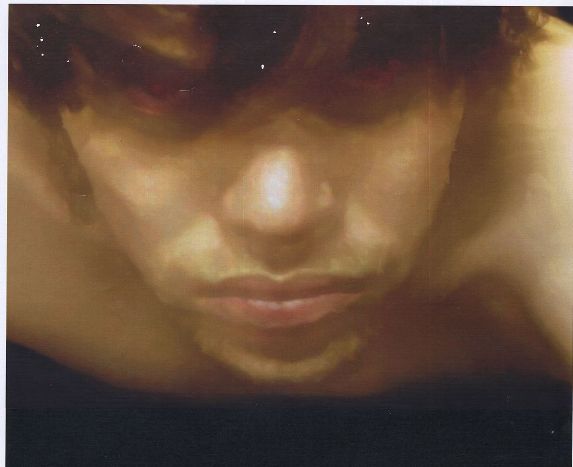 image by robyn graf
August 2014 is a kind of creative anniversary for me: it's exactly ten years since Bohemian's production of my script Vampire Play.
This show was a major milestone of my theatre practice – Vampire Play was my then best script, the 2004 production was one of the biggest shows of Bohemian's first incarnation from 2001-06 (along with The Dumb Waiter / Quiet Time and Titus Andronicus), and it was perhaps the first play I did that was successful on its own terms.

image by grant stoops
Vampire Play emerged from an RPG module I devised as a teenager but I never got the chance to run, in which warring gangs of the undead fought one another in the tunnels of the London Underground. When my friends and I left school in 2000 and formed a theatre company, I stopped thinking about RPGs, but after a couple of years of writing and producing our own shows I found myself returning to the idea, and thinking about repurposing it as a play.
Having never visited the London Underground, I made the decision at some point to shift the setting, sewers and subway systems and all, to Canberra, despite the fact that Canberra has nothing remotely resembling a subway system or any kind of train network. Creating an entirely fictional additional layer to the city for this play instantly opened up a whole other dimension for my writing. Since I first began writing, all of my work has focused in one way or another on Canberra, but in writing Vampire Play I found a way to begin to describe the scary and complex city I experience, not the weird neutered monochrome Canberra so many other people seem to see.
(This attempt to reimagine and describe alternative visions of Canberra in order to reflect the city's inherent strangeness has been a regular feature of my work ever since – Finnigan and Brother's track Move To Canberra is another example.)
Instead of planning out the script and then writing it, I instead spent many months over 2002-03 scribbling down scraps of dialogue, scene ideas, thoughts and notes, in one overstuffed document. Only in the final stages of the process did I start assembling them into one piece, and extracting a group of characters from the mess of ideas. (I've recently returned to this approach with my scrapbook blog for my new script Kill Climate Deniers.)
The script, like most of my stuff, is available for free download, and there are no performance rights or costs if you want to produce it. As always, if you're interested in producing one of my scripts, just give me a yell and let me know.
Download Vampire Play as a word doc.
finn: kiinalaisia ilotulituksia, senkin hölmö vanhus!  (chinese firecrackers, you old fool!)
The story of Vampire Play goes something like this:
Since building an underground train network, Canberra has become a hub for vampires, who are able to hide from the sun 24 hours a day in the tunnels and sewers, and find ready prey in the swarms of human passengers travelling from Tuggeranong to Gungahlin. The city has become so overrun by vampires, in fact, that they are fighting among themselves for hunting territory, claiming stations and train lines for their exclusive domain. Gangs of the undead are forming, carving out territory and defending it tooth and nail, until eventually they are overrun by other competitors.
In this brutal and unstable landscape, gangs emerge and collapse incredibly rapidly, sometimes in the space of days. Vampire Play traces the rise and fall of one gang – the Vampire Gang – whose total existence and occupation of Dickson Station lasts just under an hour.
The Vampire Gang has four members: incompetent leader and music fanatic George Bekken (Gina Guirguis), 130 year-old crippled big-game hunter Manson Lane (Jack Lloyd), recently killed teenage board-game prodigy Karen Blacksmith (Alison McGregor) and a 30,000 year old Cro Magnon vampire named Bones, who has spent the last thousand years in a coma at the bottom of the Pacific Ocean (Max Barker).
Arrayed against the Vampire Gang are members of rival gangs including the leader of all-female Caecus Venatricus gang, blind control freak Gwen Malkin (Hanna Cormick) and the brutal Finnish-speaking leader of the Tapeworms, known only as the Finn (barb barnett).
Because the story ends badly for all of the protagonists, I made the decision to run the play backwards, with each scene occurring chronologically earlier than the one that came before it. In this way, the play starts with sole survivor George Bekken sitting on a beach on the south coast of NSW at dawn, waiting for the sun to come up over the waves and fry her, and works its way back over the course of the night to the Vampire Gang's chaotic emergence the previous evening, when a train full of Caecus Venatricus smashes into Bones just underneath Dickson Shops.
The script was nominated for the Queensland Premiers Literary Award, which was a bolt out of the blue for me at that stage, and is still pretty surreal. The judges described it as:
…A mod-gothic fantasy of vampire gangs in the tunnels of Canberra fighting for life and territory… Pop-cult influenced and market savvy, this play gives us an original vision and voice… A writer to watch.
('Market savvy' in this case probably referring to the plays regular and explicit endorsements of Capital Chemist, my first time actively promoting that franchise in my work.)
Vampire Play was my first experience working with a dramaturg – the excellent Paschal Berry, who would later tip me to the Philippines and the work happening in Manila. Jan Wawrzynczak and Linda McHugh at Canberra Youth Theatre offered us a bundle of in-kind support (including differenc coloured printing paper so we could distinguish between drafts of the script), Sylvie Stern from 2xx offered help with publicity and 'pling took extraordinary photos (unless otherwise mentioned, all these pics are courtesy of 'pling). I didn't realise it at the time – we were so used to doing our own thing – but this was a signal that older artists were interested in what we were doing, and that we weren't operating in a complete bubble as we'd imagined.
Bohemian's production of the show brought together a really tight crew of artists from the community of indie theatre-makers centered at that time around Gorman House and companies like Bohemian, Opiate, NUTS and BKu. Founding Bohemiate Nickyj (Nick Johnson) directed it, bringing the work to a vivid, surreal life. Of the other Bohemians, Jack performed as Manson Lane, Mick Bailey did the sound design and Muttley designed the four different collectable programs. Boho co-conspirator Nickamc did the lighting, and Robyn Graf created the striking poster and flier images (see top of this page), as well as stepping into a variety of smaller roles alongside performer Angus Nicholson.
The show ran for two weeks at the C-Block Theatre in Gorman House over August 2004. Selling out an 80 seat theatre for a two week run doesn't sound like a big achievement (especially given we reduced the number of seats to 64), but the audience response was hugely positive – so far beyond any of my previous attempts that it felt like a massive breakthrough. We made our money back, and a bit over – enough that Bohemian could finally pay Jack back for the massive quantity of transparent gauze curtain he bought for our 2002 production of The Woman in Black.
bekken: what is all this junk?

manson: prescription drugs.

bekken: Manson, we may have hit the jackpot. There must be hundreds of dollars in prescription drugs here.

manson: there's no street value for this crap. seretide and pulmicort. These are asthma preventers.

bekken: yes but mersyndol. Dolosed. And Canestan.

manson: wowee, a whole tube of Canestan. Shame I don't have thrush.

bekken: what's that?

manson: Telfast, 180 milligrams. Antihistamine for severe hayfever and skin rashes. What?

bekken: it's got pseudoephidrine in it. Pseudoephidrine. It's a stimulant.

manson: bekken, we are the living dead. medicine does not work on us.

bekken: give me those.
From a scriptwriting perspective, Vampire Play is generally pretty terrible: there's no character development, I had trouble (still have trouble) writing dialogue where more than two people are involved, it's over the top and incredibly hard to stage (shout outs still to Nickyj for figuring out how to stage train crashes, characters burning to dust and a vampire being blown apart by fireworks stuffed into a gash in his stomach, onstage). Nevertheless. There are things that this play proved to me were possible, things that worked which I have kept returning to since, and things that I personally really enjoy about it and always have:
•  It's cruel.
The script is brutal, malicious and cold. Humans are tortured then murdered and characters are subjected to great pain and despair, for no other reason than for fun. There is no hope. This cruelty was/is important to me in my work, it was a feature of oceans all boiled into sky and it was a major part of my contribution to Sipat Lawin / 2MW's adaptation of Battle Royale. I couldn't articulate the reason for this cruelty back then (I'm only a little better now), but it shone through and I'm glad.
•  It's energetic.
I like my theatre cruel and also joyous (one of the reasons I'm so glad Jackal picked Titus as Boho's sole Shakespeare production). While the characters are subjected to great torment, they (at least some of them) go about their days with passion, excitement and laughter. Enthusiasm. The moral, if there is one, has something to do with the fact that life – my life, your life, anyone's life – is pointless and horrible and savage and meaningless and over-too-soon/drawn-out-in-suffering, but Life – the huge, complex, chaotic, unstable and infinitely detailed sweep of organisms struggling to continue existing – is beautiful, glorious and utterly indestructible.
The characters in Vampire Play all suffer excruciating miseries and defeats, but the system – the endless fractal warfare between gangs of vampires for territory and human prey – continues to churn, throwing out countless new innovations and wild encounters even as it mercilessly chews through its individual participants.
•  It's about the setting.
Earlier scripts of mine were more focused on the setting than the characters (Quiet Time and Chosei: Frozen Shape spring to mind), but Vampire Play proved to me once and for all that this was a viable way to write. The characters in Vampire are all two-dimensional cartoons with a back-story, a demeanour and not much else (sometimes not even that). The star of the play is the war in the Canberra underground with its rapidly evolving battlelines, protocols and traditions, an emerging mythology of legendary gangs and battles, and its own radio station (an idea stolen variously from Jeff Noon's Pollen, 1979 film The Warriors and Mick Bailey), with the laconic DJ Mute commentating on the violence and playing a mix of classic rock and roll.
•  The play is a mixtape.
Every script I write has a distinct soundtrack, at least in my head. When writing or devising a new play I usually listen to one particular genre or group of artists, and that soundtrack provides the aesthetic and energy of the work. I'll always be able to recognise the bits of the script written to the pattern of a particular beat, or a scrap of dialogue stolen from song lyrics. My early scripts were written to a very specific musical accompaniment – w3 w3lcome the future was more or less a roadtrip mixtape – but it was Vampire Play where the soundtrack became an explicit part of the world of the play.
Snippets of Mute's radio show were heard throughout the show, and the song selection was a big part of the Vampire Gang's journey. The soundtrack included:
The Stooges – 1969
The Who – The Good's Gone
John Lennon – I Don't Want to be a Soldier
The Rolling Stones – Gimme Shelter
Chuck Berry – Roll Over Beethoven
The idea of play-as-mixtape is now almost a fixture in my work. Oceans all boiled into sky was written to an experimental electronica / glitch soundtrack, Underage House Party Play was a collection of favourite party anthems from when I was a teenager, and Kill Climate Deniers features a playlist of exclusively late-80s/early-90s House and Techno club hits.
bekken: next we start franchising. I want some baby vampires to call me Mother Bekken. I want about fifty little Vampire Gang members trotting all round the north side.

bones: You want to make more vampires?

bekken: I want to make – I want – I don't know what I want to make! I want to take ordinary commuters on their way home from work and instead of letting them watch the same old crap on the television, or download the same old shit off the internet, I don't want them to drift asleep on the couch because they had a glass of wine after dinner. I want to show them something different.

bones: You want to show them your teeth.

bekken: I want to show them my teeth.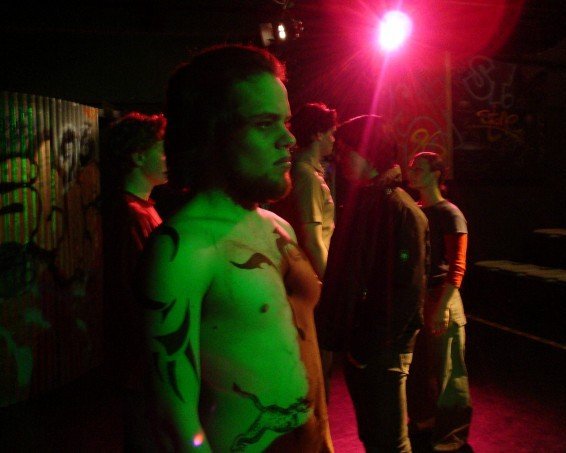 image by nickamc
Okay so what is the point of this extended nostalgia trip?
I'm aware of how indulgent this reflection is, revisiting a decade-old project and evaluating the lessons and skills I learned from it. At the same time I believe that there's some value in the exercise, to see how my concerns and aesthetic have shifted or remained constant over the last ten years.
What jumps out at me is that I am still fascinated by the same ideas and I still gravitate toward the same stylistic approaches as my 21 year old self. My concerns and aesthetic have not changed in the slightest since Vampire Play (although I hope I've improved technically). What has changed since 2004 is that many other things (people, experiences, projects, ideas) have influenced me, taking those concerns and that aesthetic and directing them toward different ends.
When I was 21 I was desperately committed to the practice of making theatre. At 31 that commitment hasn't lessened in the slightest, but it's deepened with a greater sense of care and responsibility, an awareness that theatre is (or should be) a means to an end. Theatre is a tool that artists use to raise people's consciousness, to communicate ideas, to connect people together, to make the world a better place.
Looking at the script again, there are facets of the Vampire Play world-building process I want to return to – the pleasure of constructing a self-contained universe that's complex, exciting and provocative enough to draw audiences in to it. Similarly, it reminds me of the shameless indulgence of working in a genre: the familiar scaffold of plot and character, the opportunities to subvert and distort the genre tropes, and the clear hook with which to draw an audience in. This is something I'm exploring again with Kill Climate Deniers, but I'd like to delve even deeper.
 image by nickamc
Lastly, digging up the photos, artwork and miscellanea from the 2004 production reminds me of the incredible group of collaborators involved in that project, and in the Canberra indie theatre community more generally. The DIY-theatre scene that existed in the city over 2001-07 was driven by so much excitement, dedication and generosity (and a total lack of technical skill), and I'm stoked to have been a part of it.
The reason I'm still making theatre, still in love with the artform and still excited by the possibilities is because of the incredible momentum of that community, the generosity of all those collaborators. Every time I look back I feel grateful to everyone who was part of that scene, however long or deeply.
Shout out to Canberra, is what I'm saying.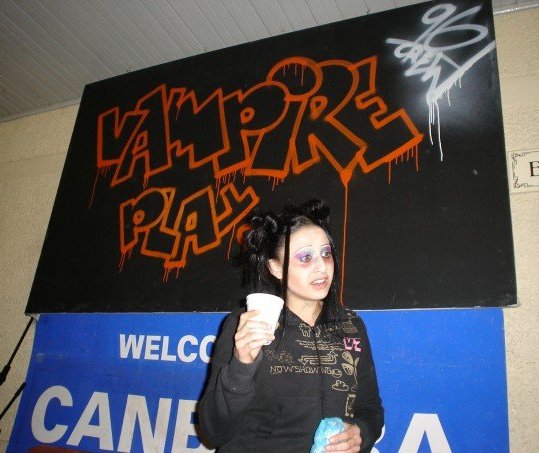 image by nickamc
All images courtesy of 'pling except where I've noted otherwise.
July 28, 2014 on 6:30 am | In
Uncategorized
|
Comments Off
The last three weeks in Sydney has been Bondi Feast, which is Phil Spencer / Tamarama Rock Surfers' annual winter festival out at the Bondi Pavilion. It's a pretty lovely occasion, heaps of shows, forums, events and gigs all right by the sea.
Last year, Hadley and Jess and I performed Teen Makeouts one night, and it was utterly unnecessary and also lovely. This time around, the extraordinary Gin Savage directed a production of Jess and my piece Jack Kerouac's Essentials of Spontaneous Prose As Read By Jessica Bellamy and David Finnigan.
I don't really know what to say about this – in fact I won't say anything, I'll just let you read it here if you like. Basically, Jess and I wrote a play in response to Kerouac's guide for how to be a writer. It's a list of rules and ideas that I found pretty inspiring, and we talked about them and wrote about them, and that is the play.
Two writers talking about writing is (to my mind) pretty unstageable, so it was totally delightful that Gin Savage took this on as a project, and with a whole array of lovely collaborators, she made it into far more than the text we wrote. The audience were seated around a pool of water, into which was projected animations, in which was dispersed dry ice, and on another wall an overhead projector sending up Kerouac's rules, and over it all a beautiful soundtrack and two actors playing the part of Jess and myself.
Jodi McAlister wrote a lovely review of it on her Theatre From The Backseat blog:
Jack Kerouac's Essentials of Spontaneous Prose is a gentle, contemplative, rich piece of theatre. Actually, I'm not entirely sure it's technically "theatre" per se (but then we would get into a whole debate about what constitutes theatre and there would be definitions and stuff and no one wants that). It's certainly not theatre in the traditional sense. It's more akin to a radio play, but it's not quite that either. I wondered for a while if it would have been best as prose – I think I certainly would have liked to read it, because there's a lot in it and I'm sure I've forgotten a bunch of stuff – but on second thought, I think theatrical conceit added a lot to it. We as audience sit around a pool of water, watching and listening as conversations and snippets of stories ripple across its surface.

One of the stories Scheherazade tells in the Arabian Nights (I think that's where I remember it from!) is about a man who, entranced by a pool of water, sticks his head into it. While his head is in the water, he lives lifetimes: he conquers cities, defeats dragons, rescues princesses, all that kind of thing. When he removes his head from the water, only a few seconds have passed. (This story was part of Kenneth Slessor's inspiration for Five Bells, BTW.) It's easy to imagine that the pool of water in this show is the same kind of pool – full of infinite stories.

In this case, the stories were framed by, or came from, or maybe even emerged in spite of, Jack Kerouac's guideline for writers, which are being discussed and talked through by two writers sitting in a café. Normally, I would find a show about two writers sitting and talking about writing unbearably self-indulgent – and there is certainly an element of indulgence here – but one of the things I really liked about this show was the way that stories kind of kept crowding their way over the top of the rules for prose. The two writers describe the best way to get close to the story, a kind of monstrous creature which you must submit to. There was one line which described language not as a dress you can pull off but as a tattoo, something imprinted on you, something bound to you. And yet in the midst of this, story is happening anyway without much interference from them – they are distracted by people sitting a few tables away, wondering if they're getting married or divorced.

There's a Daoist meditative ritual called zuowang – literally, sitting and forgetting – where you sit and stare into water and forget all your training and education in an effort to learn simply to be, to return to a state of pu (lit. "uncarved block"), which is the natural state of humans. I was reminded irresistibly of this during Jack Kerouac's Essentials of Spontaneous Prose, staring into the limpid pool that was our theatre. Many of Kerouac's rules were kind of about this: removing barriers and preconceptions and pretensions to literary technique so that you were able to face the story in a kind of pure state. I don't think we as audience ever exactly achieve a meditative state – there is way too much to think about in this – but there is something very enchanting about staring into water and letting words bubble over you. It removes a number of the barriers that usually stand between audience and language in the theatre. There seems to be an inherent contradiction in Kerouac's rules, in that rules in general seem to be figured as a kind of restraint. I think Jack Kerouac's Essentials of Spontaneous Prose is fascinating in its theatrical realisation of this idea.
It was intense to watch – I'd forgotten how personal it was, and how specific to the time and place we wrote it, and the people and situations we wrote it about. I found myself really caught up in the feeling of having other people hear these intimate details about my life, and them being shared with a group of strangers, and that group of strangers having (mostly) no idea that it was my (our) stories they were hearing.
I found myself hoping like crazy that other people could glean some insight from these personal tales.
Mostly though, I was so grateful that it was happening – grateful to Phil Spencer for producing it, grateful to Ginny for making it happen, grateful to all the artists / performers / creatives involved, grateful (always grateful) to Jess for being such an incredible collaborator, grateful to all the people whose stories we borrowed.
And also I came out of it wanting to write. So that's a thing.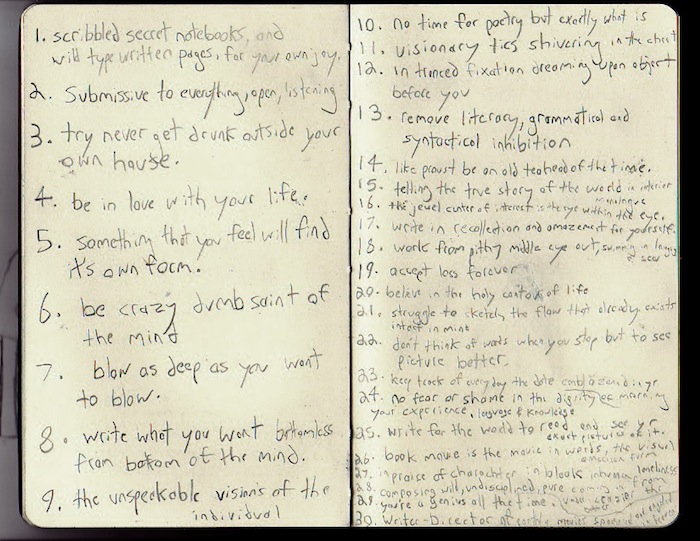 Also, while we were hanging out, Jess and I shared with each other our drafts for our new Teen Makeouts pieces, which we are performing with Hadley in Brisbane next month at the Queensland Poetry Festival, because POETRY, motherfuckers. Apparently.
July 20, 2014 on 7:21 am | In
Uncategorized
|
Comments Off
Chris and I are in the studio this weekend with Reuben Ingall, who is producing the new Finnigan and Brother EP. I wanted to call it Finnigan and Brother Winter In Canberra 2014, but Chris has vetoed it owing to it being a terrible idea. What will we call it then? Will we borrow a title from our list of potential band names? (probably)
Right now Chris is recording guitar lines for the new Finnigan and Brother 'single' – though when I say single, you best believe I don't know what that word means or what I'm talking about. He and Reuben are using the guitar to replicate various electronic percussion effects – 'a static wash side-chained to a kick drum' – all I know is it sounds like the new Ital Tek record and I'm happy.
This is one of the best parts of the process for me. I get to sit here and listen to music get assembled, and be a part of it, but at this stage I'm mostly just along for the ride. Meanwhile I'm trying to edit some of the lyrics, capture the key ideas and lose some of the dross. I'm not a great editor, so this is a tricky part of the picture for me.
online dating may seem a little artificial
but making a dating profile prompts you to think about your best qualities
and challenges you to put them up front

it's important to be with someone you can trust under pressure
and for that reason it's great to get to know someone in a challenging setting
like on a mountaineering course
or backpacking somewhere remote
Recording one track over two days is a pretty delightful experience, in part at least because Reuben is an extraordinarily capable producer with a good understanding of our aesthetic. It's also bringing it home to me how ridiculous it was for us back in 2012 to record the entirety of Finnigan and Brother Spend A Month In Colombia and the Psychic Radio EP – 18 tracks – in one day. So many props to Nickamc for rolling with us and somehow pulling that off.
This approach, on the other hand, is giving us room to focus on the details, try out different ideas, assemble a palette of effects and sounds specific to this song, and structure them thoughtfully. I got to have multiple attempts at recording vocal sections, and Reuben has even multi-tracked my voice to emphasise certain lines ('RFID cat flaps' and 'e-cigarettes'). All of which is delightful.
This is part of a 3 track EP we're putting together for release in a month or so, including a collaboration with Bec Taylor and (hopefully) a studio version of one of the tracks we debuted at Bad Slam in March this year. Mr Shane Parsons is working with us on a video for this track, the so-called single, which is, I guess, a love song?
you need someone who makes your heart beat faster
mix tapes
nightclubs
great gigs
nights at home
playing GQ on the EQ full volume in the shower
More soon, yo.
July 14, 2014 on 4:38 pm | In
Uncategorized
|
Comments Off
So in early 2012 (what's that, about 2 and a half years ago?) I was awarded a Churchill Fellowship to research the interface between contemporary science and the performing arts. It was (still is) one of those totally unexpected moments where everything you've done so far somehow adds up to something far, far greater than you could possibly have anticipated. I'm hugely lucky, and hugely grateful.
Over January – March this year, I travelled to 13 cities in North America, Europe and Asia (travelling only east) meeting with groups and individuals doing interesting things at the intersection of arts, science and policy. I met with around 50 people, each of whom gave me a good portion of their time and chatted with me about interesting projects and big ideas.
The two big threads that emerged from the writing were the cross-disciplinary fields of Experiential Futures and Systems Gaming, both of which are loose terms intended to capture some interesting work emerging in recent years from collaborations between scientists (futures scholars and systems scientists) and artists (of all kinds, but focusing on the performing arts in my analysis). Both these fields, in my mind, offer really interesting opportunities to open up the dialogue around big issues and challenges.
The end result is a report capturing some of the more examples of this kind of practice I encountered on my travels, a case for how they might be employed more broadly to shift the national conversation on broad challenges such as climate and global change, and a bit of a how-to guide for science-artists.
The report takes its name from a line in Mike Raupach's introduction to the Australian Academy of Science's Australia 2050: Living Scenarios book: 'We face three basic realities: the future is uncertain, contested and ultimately shared.'
The report is hosted as a pdf on the Churchill Trust's website, but I've also made it available as a wordpress blog, for ease of reading. Go on, get amongst it:
uncertaincontestedandultimatelyshared.wordpress.com
There's plenty of people and organisations that I need to thank and acknowledge in the writing of this, but I'll leave it to the Acknowledgments section.
If anyone has any thoughts or comments or feedbacks, I'm keen to hear it – keep me in the loop.
 me in NYC – image by pep pe
July 1, 2014 on 8:36 am | In
Uncategorized
|
Comments Off
'No time for poetry but exactly what is'
Aight then in the spirit of Jack Kerouac's Essentials For Spontaneous Prose, I'm not going to waste time with an elaborate update of what's been happening recently, it doesn't matter. I just want to mention three things that I've written, which I'd like to invite you to take a look at if you're interested.
Firstly, I was commissioned by Justin Wolfers to write a piece for the online journal Seizure, as part of his Alt Txt series. The series consists of works about the internet, many of which were in the Alt Lit style. I don't know much about Alt Lit – hella ignorant finig – so I wrote a personal essay on a topic very dear to my heart: the ways in which we curate and personalise our computers and online identities.
There's nothing here that hasn't been said already, and more elegantly, by writers like Aleks Krotoski, Doug Rushkoff, Anab Jain or the New Aesthetic blog, but at the same time it was a pleasure to get all these thoughts out and in one place, and to have the privilege of working with Justin as an editor. It's entitled I Have Friends Who Are Growing Gardens, and you can read it, if you like.
There's a degree to which I try to scrub my online persona clean – at the very least, to try to be aware of the traces I've left online. But the worst of it is, it's not even up to me. In a majority of cases where someone has been fired or arrested for an incriminating photo or an unfortunate anecdote that surfaced on social media, it wasn't them that posted it but their friends.

We are implicating each other all the time, and it is harder and harder to opt out.

I don't doubt that there's enough material on my website and social media history for a sufficiently motivated muckraker to find a bit of mud to fling at me, but even if I vigorously scrubbed my online havens clean, my online presence is much more than just the data I've personally uploaded – I'm a node in a larger network. Each of us is a data point in the bigger picture of our community, referenced and located by the people around us as much as by ourselves.

Honestly, no matter how much I think and hear about it happening, I find it almost impossible to connect what I say to my laptop in the privacy of my own home to the idea that hundreds and thousands of people could end up reading it.
Secondly, I spent last week as a participant in a CSIRO workshop entitled Modelling Planetary Boundaries. As the only non-scientist in the room I didn't have a lot to add, but it was thoroughly mind-blowing and really one of the best weeks I've had in years. What this group of physicists, ecologists, meteorologists and economists were seeking to do was to model the entire human-earth system. Not just that, but their aim was to include social processes in this model, so that human behaviour and society was intrinsically a part of the earth-system.
In response to that eye-opening experience, I wrote a blog post on the Boho website explaining (as best I am able) why you'd attempt to create such a model and how you go about it. This is especially exciting for me because of how it links into Boho's Best Festival Ever: How To Manage A Disaster, which is about to kick off in London in just over two months' time.
One idea which has been gaining significant traction in recent years is the idea that we have recently moved into a new geological epoch: the Anthropocene. This is a period in the earth's history in which humankind has become one of the most significant drivers of the planetary systems. For decades, if not centuries, humans have been altering the composition of the earth's atmosphere, changing the biosphere by driving species extinct and transporting new species around the planet, altering the activity of river systems and changing land use, all at a global scale.

In hundreds of million of years' time, when humanity's existence has been reduced to a thin smear of rock in the geological record, future species or alien visitors will still be able to detect our presence through the spike of radioactive minerals resulting from humanity's nuclear weapons tests.
Finally, I recently stole (another) idea from Declan Greene. When we first met back in 2009, Declan showed me an early draft of a play he was working on entitled Pompeii LA. The 2012 Malthouse production was a stunning piece of theatre, but one of the things that most impressed me about the early draft was that Declan was quite consciously aggregating the content out of a project-specific tumblr, kind of like a digital scrapbook.
I decided to borrow the idea wholesale, and for the last few months I've been collating bits and pieces on a blog as the basis for a new script entitled Kill Climate Deniers. Evolving out of discussions with director Julian Hobba, the first draft had a reading at the Street Theatre last week, and it is ridiculous and overblown and badly written and yet, and yet I quite like it. So if you're curious, have a glance at the blog. If nothing else, there's a good selection of late 80s / early 90s club music on there.
What if we invited climate deniers to describe what piece or pieces of evidence it would take to change their mind on climate change? Make the criteria as loose as they like, they can name it. And if they can't articulate any piece of evidence that could convince them, then they have to accept that they're not debating?

Wouldn't work. Not worth it. They're not arguing a position, they're arguing to make noise, to stall us, to prevent us doing what needs to be done. They need to be worked around.

And if they can't be worked around, they need to be removed.

By 'removed', I don't mean killed.
Get amongst it – killclimatedeniers.tumblr.com
May 27, 2014 on 6:15 am | In
Uncategorized
|
Comments Off
image by Sarah Walker
So A Wake: Kids Killing Kids is now DONE. Nine of us (Ninya Bedruz, Sam Burns-Warr, Ness Roque, Georgie McAuley, Alon Segarra, JK Anicoche, Jordan Prosser, Sarah Salazar and myself) gathered in Melbourne with director Bridget Balodis, designer Melanie Koomen and stage manager Cameron Stewart, and told the story of Battalia Royale for the last time – well, nine last times – as part of the 2014 Next Wave festival.
I'm hugely grateful to Next Wave – to Em Sexton and Meg Hale – and to Stephen Armstrong from the Playking Foundation, for making it happen. I'm grateful to everyone who was part of it: it was a pleasure to stand there on stage with you cats and share the story. I'm grateful to everyone who came along – it was a kind and generous audience, and lots of good and thoughtful conversations after the work. And I'm grateful it's finished.
Now what did the critics think? Rebecca McLean Chan from the Australia Council described the work as 'a thought-provoking and important public debriefing', which is nice. Alison Croggon wrote about it for ABC Arts, which was exciting for me cause I think Croggon's a genius and it's the first time she's seen any of my work. She said:
A Wake: Kids Killing Kids is a return of theatre company MKA's hit from the Fringe Festival. I missed that incarnation, although I didn't miss the controversy… I don't know what the initial show was like, but here it was Sipat Lawin that held your attention, with the Australians playing the role of naïve fools on the edges of a history of violence that they barely understand.

This performance raises a bundle of knotty questions. Among the most vexed are the models of cross-cultural collaboration and its parallels with colonisation, and the morality of the representation of ultra-violence. Here the members of Sipat Lawin articulate their ambivalences: on the one hand, the violence of the show spoke to the unacknowledged colonial violence that runs through the bloody history of the Philippines; on the other, what does it mean when an audience is screaming for the murder of a child? How does fantasy relate to reality? Is it brutalising to so faithfully enact ultra-violence, or can it be politically empowering in a society in which memories of actual violence are actively repressed? A Wake didn't answer any of these questions, which are turned over, discomfortingly, to the audience; but the passion of Sipat Lawin in addressing them gives the lie to any easy answers.
This is a true thing, and I have to give a shout out here to Ness, Ninya, JK, Sarah and Alon, who brought such a hard and uncompromising honesty to the show every night, it really left everyone stunned. Motherfuckers can act.
image by Sarah Walker
Rebecca Harkins-Cross from the Age liked it not at all:
More questions are raised than answered, leaving vexing gaps in the most pressing areas: how did they decide upon this problematic text? Did they discuss the potentially traumatic ramifications of performative violence before they undertook the project? Sipat Lawin wanted to confront their society's normalisation of violence by showcasing it excessively, but surely enormous crowds whooping for characters to die wasn't the reaction they envisaged?

I'm still bemused as to whether this is an ingenious way of igniting debate, or a cautionary tale about the perils of clueless cross-cultural collaboration. I was left wishing I'd seen the original production instead.
I didn't get a lot from this review, honestly, but all good – people are welcome to dislike things. The article, though, was upstaged by the cheeky sub-editor who accompanied it with the following image and caption:
HEY SUB-EDITOR, WE LIKE YOUR STYLE, WANNA JOIN A THEATRE COMPANY?
Finally, Fleur Kilpatrick wrote an extraordinary post about the show on her School For Birds blog, where she invited two audience members to discuss the show with her immediately upon leaving the theatre. Their conversation was thoughtful, generous yet rigorous. They were particularly on the ball with regard to the form of the show, intelligently interrogating our choices in terms of how we put it together. I can't help quoting a short sample:
Josiah: One question that came up (a question they tried to engage with last time when it was just the four of them without the Sipat Lawin ensemble and didn't really have an answer for) was 'why make this work?' Having seen their show I now approach a lot of shows with that question. Why now? I get that you are adapting Oscar Wilde to the stage or I get that you want to re-stage a Patrick White play or I get that Stephen Sewell is really interesting but it is a play from the 80s so why now? It is a very useful critical question that I brought away from the last season. It is so great to have the Sipat Lawin ensemble here because I feel like you have much more of an understanding of the 'why.' That wasn't very well represented in the last one.

SFB: I think deliberately. They almost played up their naivety. They are four incredibly cluey makers but I think they played up the blundering white kids thing. They played that up and I think that was partly them not wanting to appropriate the story that wasn't theirs to tell: the experience of performing Battalia Royale night after night and engaging with the audience as fellow Filipinos. I think they deliberately played that naivety out of respect for their collaborators, and that was incredibly brave and selfless of them because it provoked more heated discussion than if they had played themselves as all-knowing. But it meant audiences might leave questioning their motivations and their sanity.

This time I felt really satisfied by their engagement with the work. And they got to me. My chest hurts from just watching that. My breath isn't right yet. It affected me physically.

Josiah: Some of the testimonies from the Sipat Lawin ensemble were heart-breaking. One of the actresses talking about playing her role and asking 'why is the audience cheering? I have a character who is very real to me. I'm getting brutally murdered on stage and this audience is cheering for my death. That feels wrong but, at the same time, I want to continue making this work.'

I was watching her get tears in her eyes and I'm like 'oh my God!'
Boom panes.
image by Sarah Walker
Now as always, whenever I finish a show, I put on this Out Hud track and say out loud the vocal snippet which opens it.
Next Page »