Sometimes good people do bad things.
In 2010, David Finig obtained a copy of Eamon Dunphy's UNFORGETTABLE FIRE: THE STORY OF U2 and was so consumed by fury that he was unable to laugh, think or truly know peace for many months thereafter. Reduced to functioning more or less as a machine that hates U2, Finig vented his vitriol by churning out pages and pages of an unperformable script – script with no characters, plot or action – a meditation, if you will – an experiment, perhaps, in what you can get away with. Interpolating huge gluts of found text and crowd-sourced commentary (via Facebook), as well as an entire subplot about the Cardinal Pell Award for students who excel in undergraduate Theology, Functioning As A Machine That Hates U2 is less a playscript than it is a critical mass of fever dreams circa autumn 2011.
Rather than letting this travesty sink like a stone into the depths of his hard drive, however, Finig contacted five very special young groups of theatre-makers. Dividing up the script (if you can call it that) into five parts, each group was given the task of performing it – somehow – as a radio play. The five sections, when completed, were returned and reassembled (by Nickamc's magic hands) into a 12-part audio miniseries, available for free download. Free! (Yes, free – do you remember when that was a good thing? When you used to get excited at the thought of things being free?)
If you would like to download and read Functioning As A Machine That Hates U2, that is possible. If you'd like to stage it, that too can be done – truth be known, all things are possible – and done without charge. All I ask is that if you use any of this material, you contact me first to let me know.
The Audio Miniseries
86 minutes in 12 parts! No more living in fear! Each episode is roughly 8 minutes long and is an mp3 (you know what one of them is), recorded by the folk as listed and produced by Nickamc.
Episode 1
Intro (Lloyd Allison-Young)
Be U2 telling us who you are (Sipat Lawin Ensemble)
Facebook: I doubt you hate U2 as much as I do (Applespiel)
Episode 2
Who is Rachel Roberts and what is the Cardinal Pell Award? (Jordan and Sam)
Facebook: Dark Welsh Soul (Applespiel)
The Ethics of Belief (Jordan and Sam)
Episode 3
Facebook: Shy Passionate Man-child (Applespiel)
Forming in the Shadow of Punk (Sipat Lawin Ensemble)
Facebook: Wolfmother (Applespiel)
Episode 4
Facebook: Bono is the frontman (Applespiel)
Who are you to critique U2 (Lloyd Allison-Young)
Facebook: Bono attacks Larry (Applespiel)
Episode 5
Interview with Finig (Jordan and Sam)
Facebook: All the U2 songs I know (Applespiel)
Episode 6
UNFORGETTABLE FIRE: THE STORY OF U2 (Sipat Lawin Ensemble)
Facebook: Better than their radio play (Applespiel)
Episode 7
Facebook: English Music Critics (Applespiel)
Simon Binns defends U2 as a 'Best Of Band' (Applespiel)
Episode 8
Facebook: Band Names (Applespiel)
FULL NATURAL BUSH PART 1 (Max Barker, Nickamc and Finig)
Episode 9
The Shalom Group (Jordan and Sam)
American Psycho and the Ledge (Applespiel)
Episode 10
Facebook: Fucuferrymush (Applespiel)
FULL NATURAL BUSH PART 2 (Max Barker, Nickamc and Finig)
Episode 11
Simon Binns defends U2's cover of Helter Skelter (Applespiel)
God, Sex and Bono (Jordan and Sam)
Hymn of the Big Wheel (Sipat Lawin Ensemble)
Episode 12
Simon Binns defends Bono's 'revolution' speech (Applespiel)
Political Spokesman (Lloyd Allison-Young)
Or for the truly dedicated (or if you get stuck at christmas and you're slightly drunk and feeling a little unhinged), download THE WHOLE THING as a zip file. As Simon Binns would say, get amongst it:
Functioning As A Machine That Hates U2.zip
And as a bonus for those of you who're lovers not fighters (some of you I hope), you may also download Nickamc's remix of U2's Pride (In The Name Of Love) under his Girlcrush alias. For me, this track sounds like Bono roaring orgasmically through a ketamine-induced haze. What do you make of it?
U2 – Pride (In The Name Of Love) (Girlcrush's One Man mix).mp3
image via ms fizz
The Contributing Parties
The five parts of this monstrosity went out to five very different groups of malingerers and deviants, all of whom deserve your attention. Take a moment to familiarise yourself with each of them because, life is very long and you never know what you're going to need and when.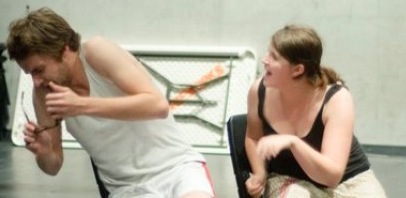 Applespiel (Sydney) aka TEAM NORTH WIND
A pack of young performers out of the University of Wollongong known for their highly responsive work and prodigious output, Applespiel received the Power of Air. As well as taking on the material derived from Facebook, Applespiel's Simon Binns also contributed a spirited Defense Of Bono; spirited the way a wild horse is spirited.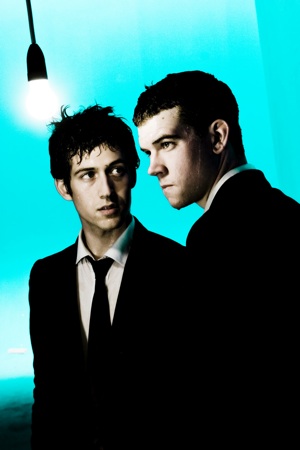 The Landlords (Melbourne) aka TEAM EAST WIND
The duo of Jordan Prosser and Sam Burns-Warr have been responsible for a series of bitterly comic films and theatre productions, including Bringing Some Gum To A Knife Fight and their self-titled production. The Landlords were entrusted with the Power of Earth, and with the spirit-infused subplot entitled Reasons Why Rachel Roberts Deserves To Win The Cardinal Pell Award.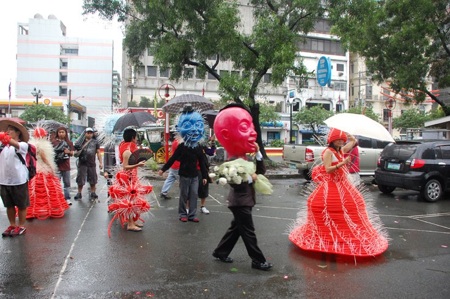 The Sipat Lawin Ensemble (Manila) aka TEAM SOUTH WIND
A collective of performers and theatre-artists creating new, site-specific works in non-traditional spaces throughout Manila. Setting a blistering pace and generating an extraordinary lineup of original work in the last 2 years, Sipat Lawin have developed a reputation as one of the Philippines' most exciting young ensembles. Sipat Lawin received the Power of Fire and the responsibility for telling The Story of U2, from their beginnings in the Dublin punk scene, to around the mid-80s when they more or less got everything that they ever wanted.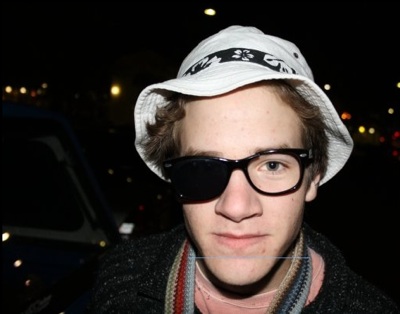 Lloyd Allison-Young (New York) aka TEAM NORTH WIND
Musician and theatre-maker Lloyd Allison-Young works across a diverse range of artforms, from film and TV acting to physical theatre to cabaret to beats-making. Lloyd and his companions were given the Power of Air (again) and the task of constructively Critiquing U2.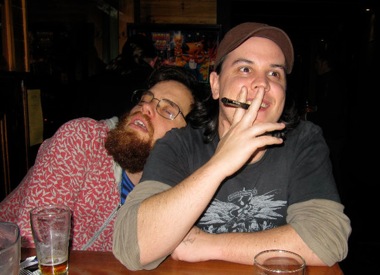 Nickamc, Max Barker and David Finig (Melb/Canberra) aka TEAM HEART
At the core of this messy elaborate web, sound designer and theatre-maker Nickamc sits pulling the strings, assembling the disparate fragments, and slowing everything down a little until it becomes fun. Along with inveterate director-poet-performer Max Barker and Finig, Nickamc was given the Power of Heart and the story of hypothetical alternative-U2 band FULL NATURAL BUSH.