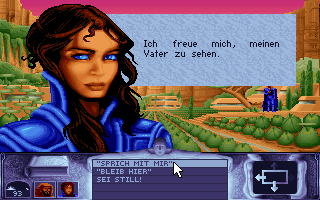 Dear Pierre,
As per our phone conversation of Monday 19 September, I am writing to formally request permission to develop a live theatrical adaptation of Cryo Studio's 1991 game Dune. This full-length performance will use the format and narrative structure of the game, but will avoid copyright complications with Frank Herbert's estate by shifting the setting from the planet Arrakis to a high school playground overrun by pornography. The protagonist will acquire an increasing wealth of pornography by employing cadres of Year 8 students to mine it, gradually developing psychic powers through prolonged exposure to smut. The working title for the production is Too Much Pornography High.
Too Much Pornography High has been provisionally accepted into the Sydney Theatre Company's 2013 mainstage season and the 2014 Brisbane Festival on the condition of your support. I am excited to be working on this and I look forward to finalising the details with you.
Yours sincerely,
David Finnigan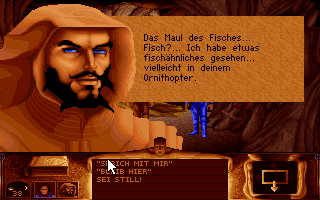 Dear David,
Following our phone conversation, I contacted Sydney Theatre Company's programming officer. She advised me that neither she, nor anyone else in the organisation, had either heard of or greenlighted Too Much Pornography High. I have forwarded all our correspondence to them – they have indicated that they may pursue this further.
Needless to say, Cryo Studios in no way supports your venture and we advise you to cease work on this project immediately.
Regards,
Pierre Rousseau
Cryo Studios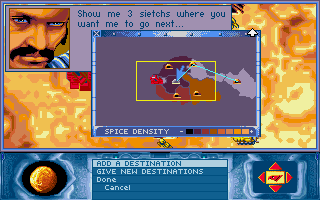 Dear David,
I am writing on behalf of the Sydney Theatre Company. I have been informed by a representative of French game developer Cryo that you attempted to misrepresent the STC's programming department to them for your own personal gain. On this occasion I have decided not to refer this to our lawyers, but I would suggest in future you refrain from attempting to obtain leverage this way.
Yours sincerely,
Kathleen Timmons
Sydney Theatre Company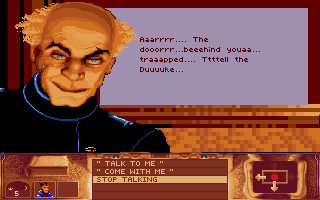 Dear David,
It has been brought to my attention that you have posted on your blog a letter purporting to be from an employee of the Sydney Theatre Company. At no point has anyone named Kathleen Timmons worked for STC in any capacity. If you have received this from someone claiming to be an employee of STC, you have been misled. If, however, you have deliberately constructed an email impersonating the Sydney Theatre Company, I ask you to take down the blog post immediately or you will be hearing from our lawyers.
Yours sincerely,
Jonathan Crisp
Sydney Theatre Company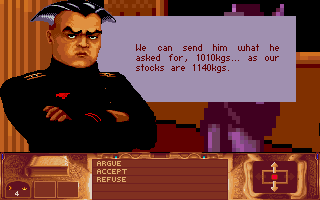 Dear David,
Did you just fake a cease and desist letter from the Sydney Theatre Company to tell you off for faking a cease and desist letter from the Sydney Theatre Company? That is some hall of mirrors shit and you need to get out of the house and get some fresh air. I'm worried about you.
Mad love,
Finig
PS. The beard is a mistake you do not look badass in any way