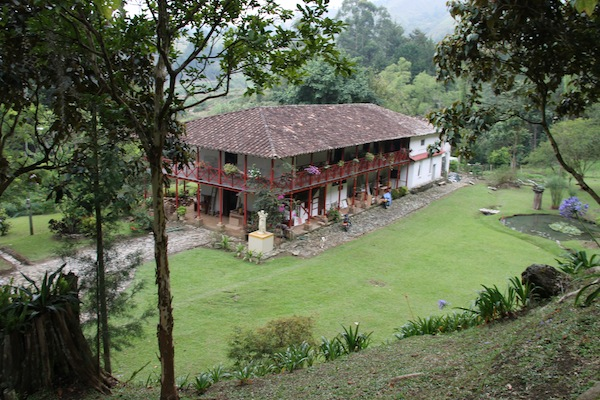 This is the month where Finnigan and Brother (aka the duo of my brother Chris and my self) travel to Medellin, Colombia, to work at the Campos de Gutierrez artist residency space on a series of new compositions.Medellin is the second biggest city in Colombia, set in the foothills of the Andes, and in case you were wondering, it is rad. Pretty badly hit by drug crime and internal violence over the last couple of decades, it's now become a really exciting slice of the 21st century. Mad arts scene, cool friendly people, thriving metropolis etc, and it's beautiful. I'm writing this right now from a balcony looking down through the hills and valleys to where the city lights spark and flare and the clouds are great blue mountains in the twilight and there are fireflies flickering in the dark.
So we're at Campos de Gutierrez, which is an artist space, curated by Andres Monzon. It's a gorgeous 19th century farmhouse that was previously a coffee plantation, now converted into a residency space complete with rooms, studios and (soon) a kiln. Andres selected us to be part of the 2012 June-August season, which is the second – the space opened in 2011, and Chris and I are the 11th and 12th residents here ever. So there's all kinds of work still happening, and the room which we've co-opted as our studio was still having brick floorboards laid when we arrived – which is all really exciting. We're in the thick of a raft of cool residents as well, so heaps of fascinating projects are unfurling on all sides.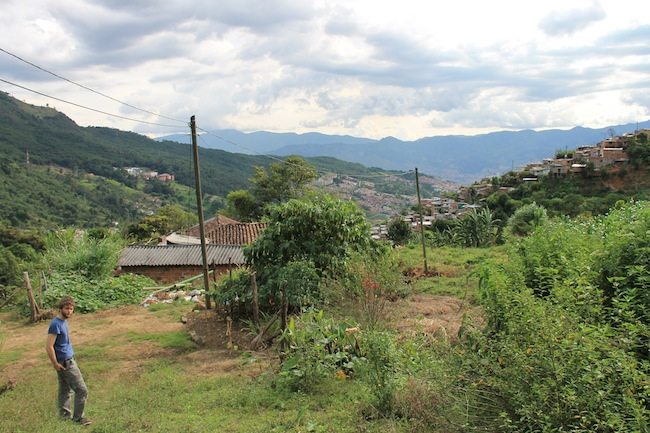 Our project is essentially to create new material, which for Finnigan and Brother entails Chris' guitar, loops and FX and my words. We've written and recorded demos of 17 new songs since we've been here, most of which aren't very good, but there are a few we're really proud of. The writing process has been great, with Chris and I synching better than ever before (which probably has something to do with spending 22 hours a day together) and it's been all kinds of fun. Some highlights:
– move to canberra (an advertisement for our home town)
– feed it medicine (a song about our cat! our ex-cat)
– anyone can play a christian music festival (a guide to doing just that)
– christmas is the time (our obligatory cumbia tune. felice navidad! duendesitos! duendesitos means 'little goblins', because the spanish don't have a specific word for hobgoblins vs regular goblins – but that's okay, because I'm not sure that either kind of goblin actually has anything to do with christmas)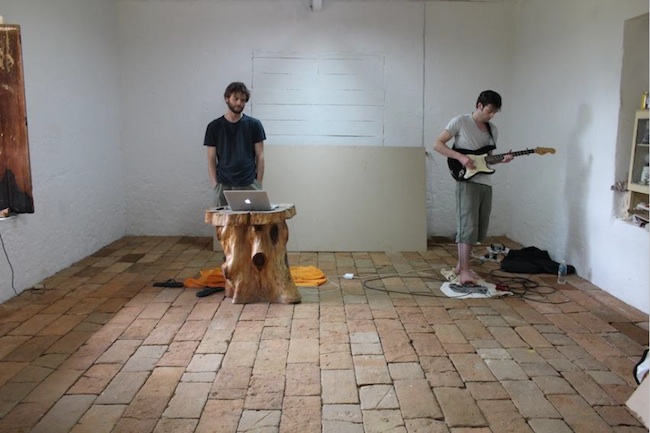 On Saturday we played a gig in Medellin at a gallery called Plazartes as part of a sound art evening coordinated by Miguel Iseza. This was heaps of fun, and Plazartes have invited us back for a solo Finnigan and Brother set on Thursday 9 August. We might also be doing a gig at another gallery in Medellin, we shall see.
Upon our return to Australia, we'll be recording all this new material with the inestimable Nick McCorriston in Melbourne, and performing twice in Canberra – at Bad! Slam! No! Biscuit! at the Phoenix Pub on Wednesday 15 August, and at Scissors Paper Pen's Something Else at Smiths Bookshop on Wednesday 22 August.
And then, the next thing, whatever that is.